Collaboration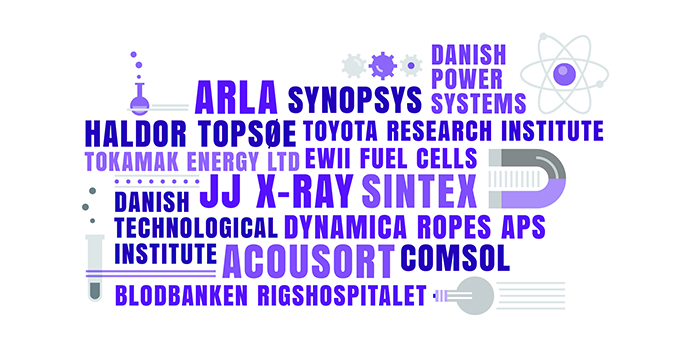 Collaboration with universities and research institutions
Some of our most important collaborations are with
Stanford University,
Berkeley - University of California
Harvard University
Max Planck Institutes
Queensland University
EPFL
TUM
Tokyo University
Chalmers University
Chinese Academy of Science (Hefei, China)
ESS
MAX lab (Lund, Sweden)
Industrial collaboration
We also collaborate closely with industry, where common research interests and research aims often result in the initiation of an industrial PhD. Recently, DTU Physics has had Industrial PhD students in collaboration with:
Haldor Topsøe A/S
Kjærulff Pedersen A/S
Teknologisk Institut
Aquaporin A/S
Novo Nordisk A/S
Villum
Furthermore, close collaboration exists between companies and our researchers in designing and implementing instruments at big research facilities, eg. JJ X-ray.